Thank you for visiting Caribbean Clothing Co.'s website!
Our boutique closed its doors in 2016. Fortunately, a wide array of Caribbean-inspired clothing for both men and women, beautiful accessories, and hand-picked gifts carried by Caribbean Clothing Company are now available at our sister boutique T.H. Palm & Company.
Come celebrate "Fun Island Living" with us at T.H. Palm & Company!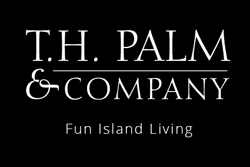 Visit our other sister boutiques: